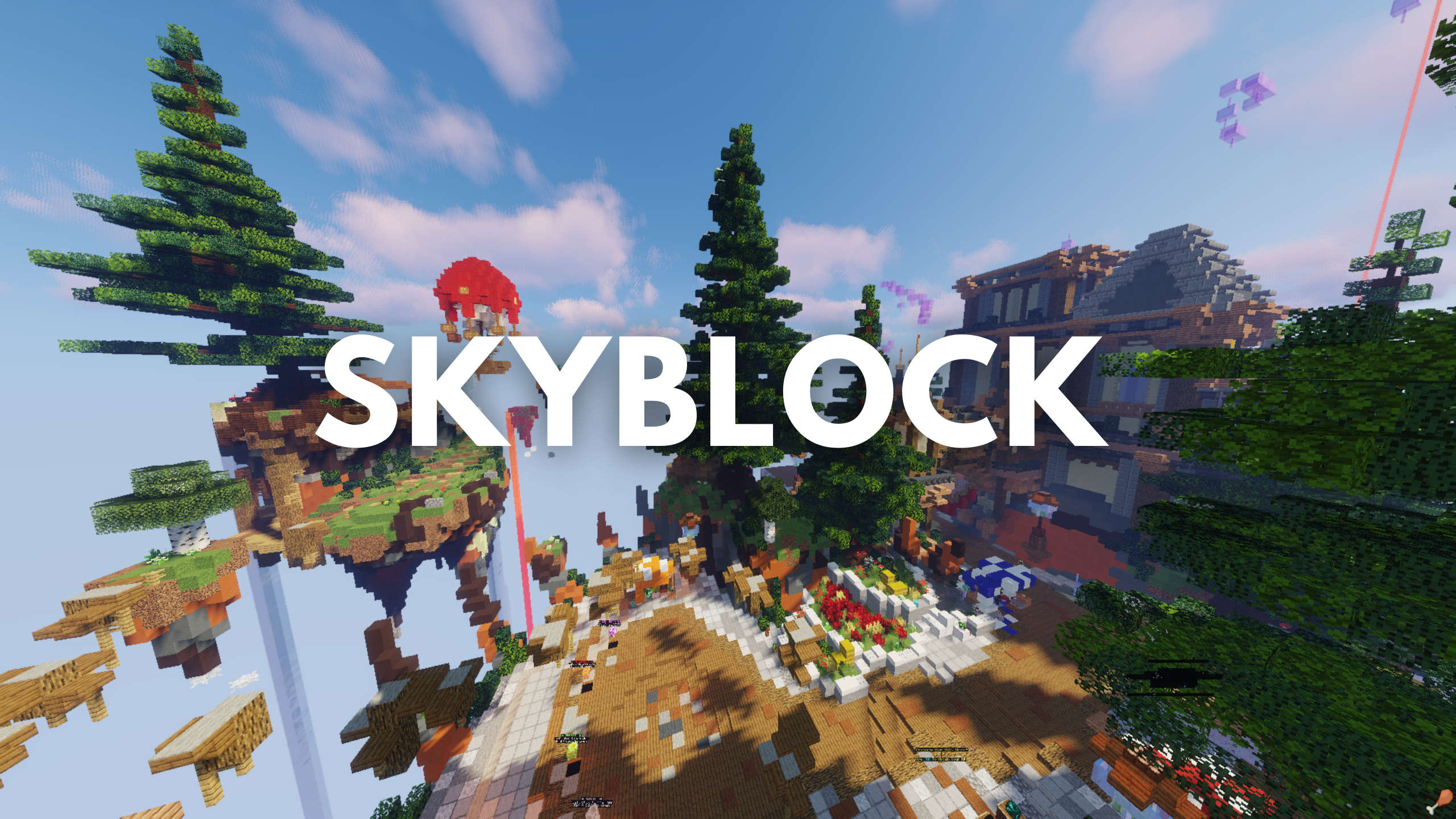 TRC Network SkyBlock Islands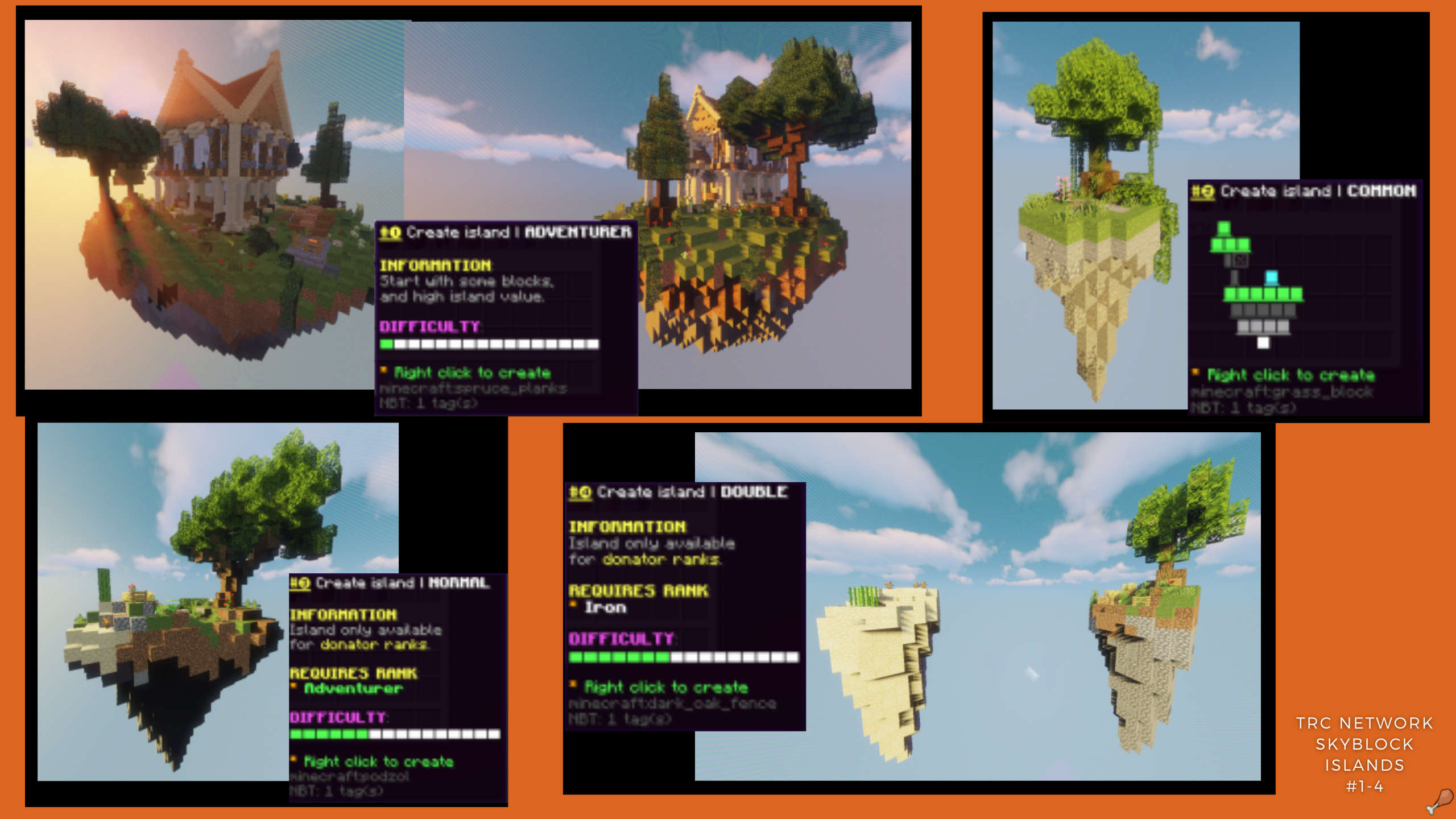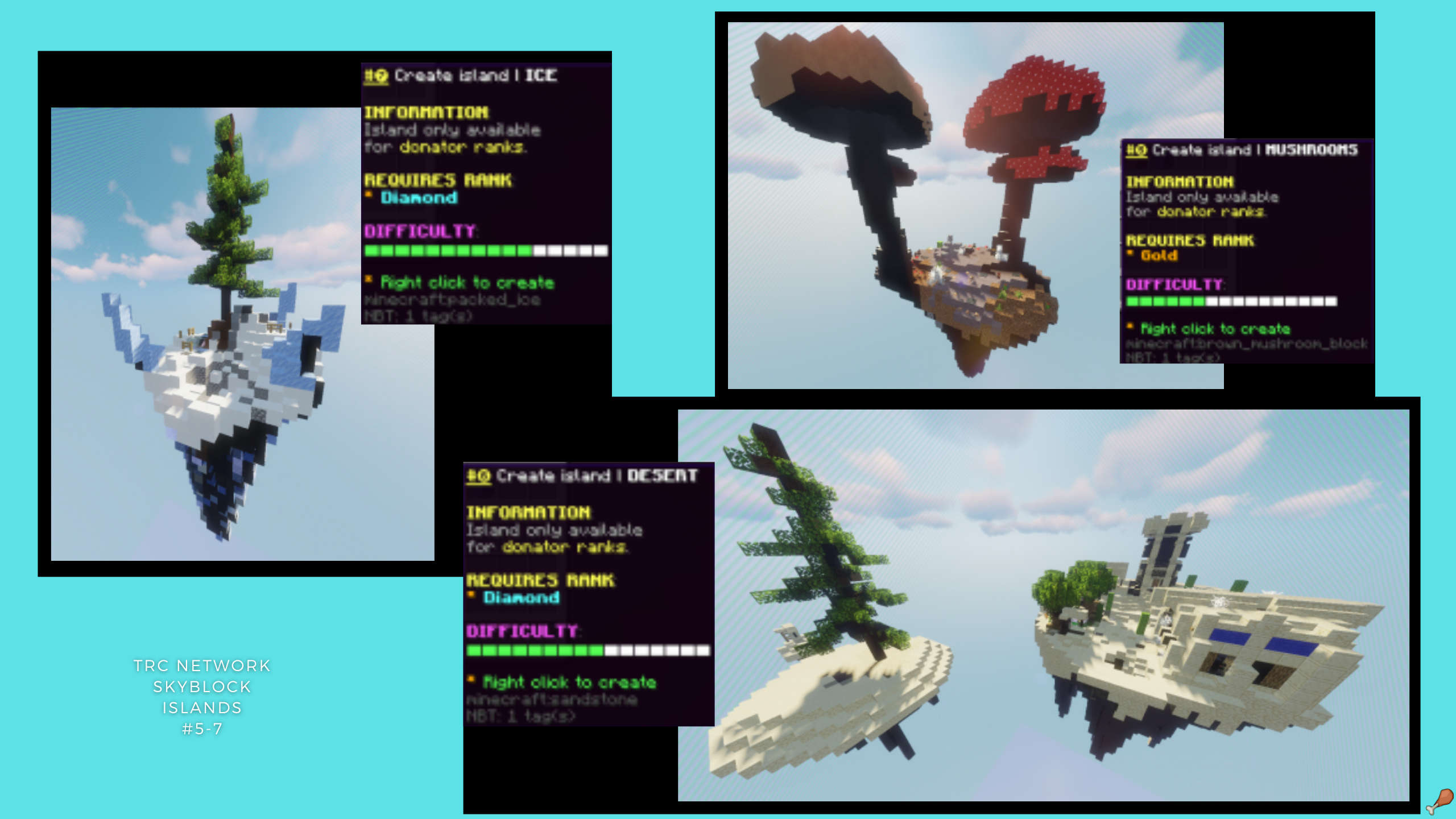 Mine in the mining world that resets daily at 6AM GMT-4. Explore spawn and buy a cool miniature pet! There are tons of cosmetic items in game that can be won with keys or buying ranks!
Don't forgot about Island Top!
Compete for island top with block value to win a giftcard for our store, top 3 island will receive payout in form of a gift card.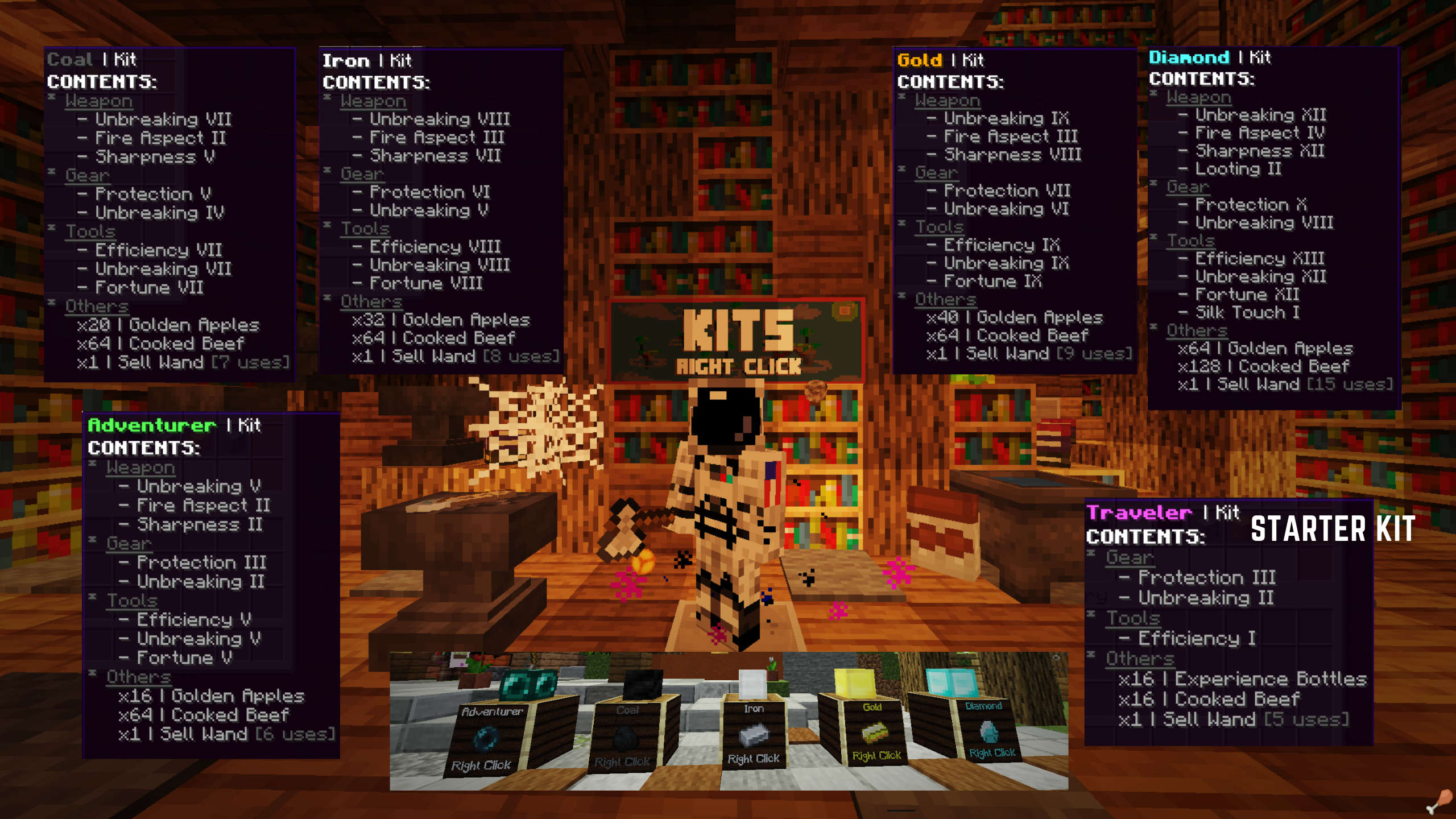 TRC Network Kits
We have decided to put in a Free Rank in our store. Our Adventure Rank!
Use /buy in game or click here to go to our online store.
With the Ranks we have Daily Rewards.
Warps
Have any questions or want to chat about our SkyBlock? Feel free to post in the Skyblock forum